---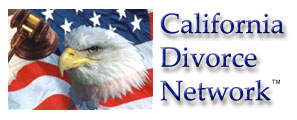 -

A POWERFUL LEGAL NETWORK and PARTNERSHIP!
---
The Internet is one of the today's most powerful means of mass media available. A few of California's top law firms have teamed up to provide a powerful legal network which helps individuals find specialized legal help in an affordable manner.
From the attorney standpoint, the cost of advertising through periodicals, newspapers and television can be extremely expensive and is exposure-limited. It is also hard to monitor and track your return on investment. Through our attorney network, lawyers from around California can display their services to thousands of visitors each month. The California Bankruptcy Network and The California Divorce Network has top notch exposure with all of the major search engines. In fact, on Yahoo and Google, both sites are listed within the top 5 law searches!
Advertising with such an on-line service as The California Bankruptcy Network or The California Divorce Network can be an excellent addition or alternative to your pre-existing advertising. It is VERY inexpensive and an extremely powerful resource with worldwide coverage!
If you are interested in becoming a member of this new and exciting on-line service, CLICK HERE TO LIST YOUR LAW FIRM. If you have any further questions regarding our service please EMAIL us with any questions.
Thank you, and enjoy the network!
---

---


© SYNERGY WEB DESIGN, All Rights Reserved. Any aspect of The California Bankruptcy Network is intended for visual use only by our guests. Any republished, duplicated, rebroadcast, or reproduced material from The California Bankruptcy Network is strictly prohibited.